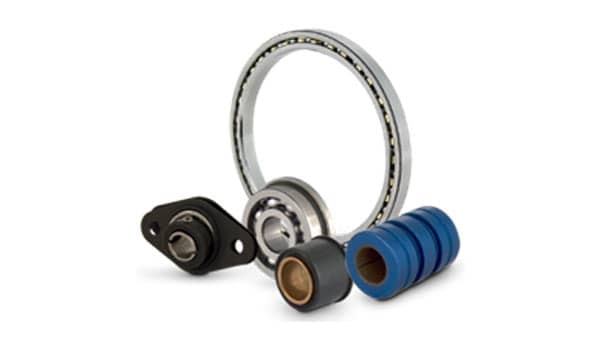 Choosing the right bearing for an application improves efficiency, extends bearing life at high speeds and prevents overheating. When specifying bearings, designers must consider design envelopes, loads, lubrication, speed and need for precision. Bearings in machinery support shaft loads and reduce friction, providing smooth sliding contact between surfaces.
The most fundamental form of motion is linear motion. Linear bearings consist of two linear rows of balls captured by four rods located on opposite sides of the base. This arrangement offers smooth unidirectional movement. Sliding doors and 3D printers, for example, use linear bearings to provide linear movement and positioning along a single-axis.
Get in touch with an engineer to discuss the next steps.

MTI headquarters
8201 109th Street, Suite 500
Pleasant Prairie, WI 53158
Privacy Policy
Terms of use
Contact