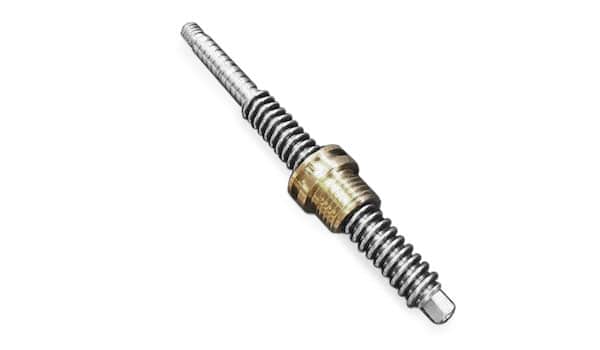 When tough material and cost effectiveness are required, our lead-screw assemblies will deliver results. Every time.
From plastic to brass, as well as imperial and metric lead screws and nuts, MTI Motion is ready to manufacture your assembly to meet your needs – including tight backlash requirements, if necessary. With thread rolling and thread grinding done in house, and a 3,000-plus die inventory at your disposal, your solution is in our wheelhouse.
Unlike most manufacturers, we roll our screws (including general purpose acme, centralizing acme and metric trapezoidal threads) for standard accuracy. Need something extra small or large? We're capable of rolling ball screws from 6 mm to 6 inches in diameter, with grade 5, 0.001"/ft lead accuracies. In addition to screw rolling, we also grind threads for tighter accuracy.
Get in touch with an engineer to discuss the next steps.

MTI headquarters
8201 109th Street, Suite 500
Pleasant Prairie, WI 53158
Privacy Policy
Terms of use
Contact