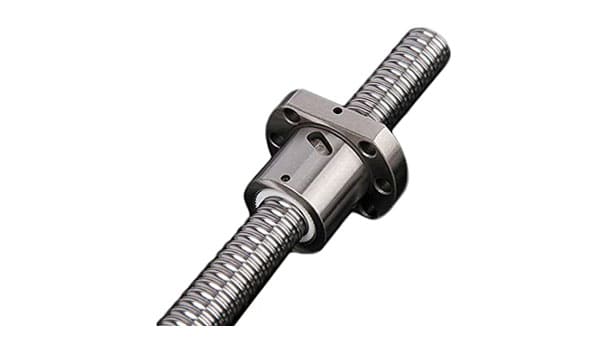 benefits & features
Using the latest technology, MTI Motion develops, designs and manufactures:
Hardened ball screws with high lead accuracy
Complete ball nuts with internal or external return system
Thread-rolled or thread-grinded ball screws
Tap, single-point turn or internally grinded ball nuts
Stainless, alloy and carbon steel ball screw assemblies
Each ball screw assembly, fully handled in our American custom screw manufacturing plant, can be developed with a custom lead and diameter, as well as a custom ball-nut mounting configuration. End-machining services are also available, with tight tolerances required for bearing journals. Besides accommodating various metals, we also manufacture coated ball-screw assemblies to resist harsh environments.
In the most critical of applications, reliability and high efficiency are everything. Ball-screw assemblies are designed with recirculating ball bearings that reduce friction between the surfaces of the assembly. Our ball-screw assemblies feature matching helical grooves to the ball nut, which eliminate sliding friction found in other types of screws. To prolong application life, increase reliability, and reduce the probability of system failure, ball-screw assemblies are often heat treated for the best efficiency. Regularly manufactured with stainless, alloy or carbon steel, our ball-screw assemblies can be thread rolled or thread grinded with precision accuracy according to your application requirements.
Get in touch with an engineer to discuss the next steps.

MTI headquarters
8201 109th Street, Suite 500
Pleasant Prairie, WI 53158
Privacy Policy
Terms of use
Contact